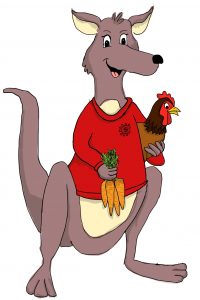 A large component of our Kitchen Garden program includes our 'Café' which sees a group of our senior students developing the culinary skills and techniques to provide a café experience that all our students can benefit from. Currently our Café operates with our group of junior master-chefs planning, preparing and catering for an opt-in lunch each Tuesday for all our community.
Our Kitchen Garden program sees students across all year levels engaging in a cooking program that encompasses a ground to plate process as we grow our own produce to utilise in our kitchen. The real-life curriculum implications of these experiences are huge with purposeful literacy and numeracy utilised.
Regular community events see such things as 'High Tea' afternoons for all our parents and carers and friends to attend, as well as whole community lunches, building on our value of community mindedness.